Endopeel for Cosmetic & Aesthetic Indications
Face & Neck
You can get a younger face after 30 minutes with Endopeel .
Endopeel is not only a scarless not surgical immediate face & neck lift but also a peeling .
On this picture, compare the hand not treated, showing the real age of the patient and her face 1/2h after treatment .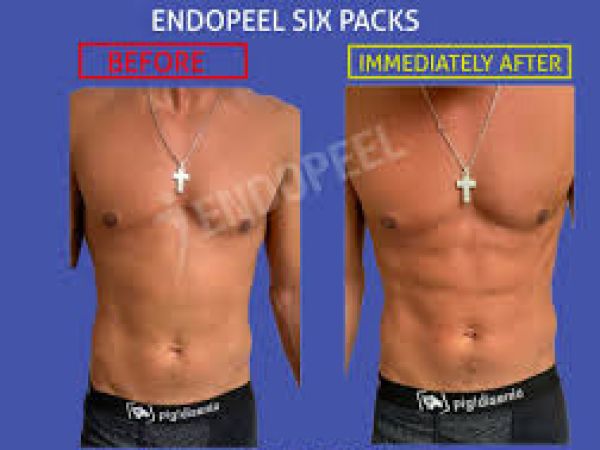 Body
There are many areas which can be treated on males, females , sporty people, and even after prosthesis .
Main requested indications are :
Butts Reshaping in 3D

Pectorals Reshaping in 3D

Six Packs Creation or Projection

Abdomen Lifting

Trapezes Reshaping
Immediate Results are visible after 1/2 hour, without surgery and scarless .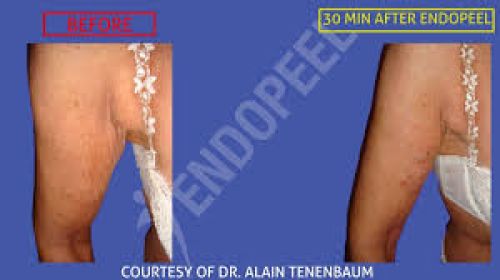 Limbs
UPPER LIMBS
Bingo Wings or Arm Lift
are mostly requested by women > 40 years

Biceps Projection
are mostly requested by young or sporty males

Hands Lift & Rejuvenation
are more and more requested so that the hands dont look older than the treated face .


LOWER LIMBS
Thighs Lift
get more requested by women of all ages

Post Lipoplasty Contouring
is often proposed by plastic surgeons in case of skin ondulations as convexities post lipoplasty .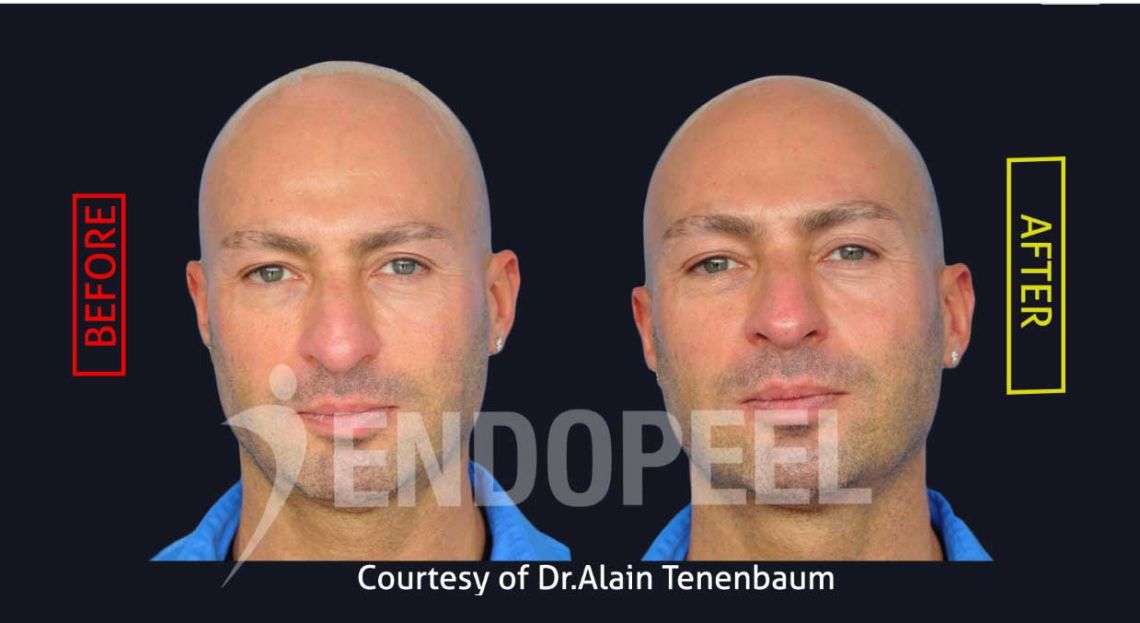 Nose & Medical Rhinoplasty
Not surgical Rhinoplasty can be done in case of absence of trauma,malformations,respiratory dysfunctions and/or other pathologies.
Best indications are :
The nasal tip lifting

The nasal aisles narrowing ( asian or black noses)

The projection and narrowing of the nasal pyramide
Such indications can be realized in 1 minute with immediate results with a 6 months duration.
No necrosis have been recorded worldwide since 20 years, at the difference of fillers and threads.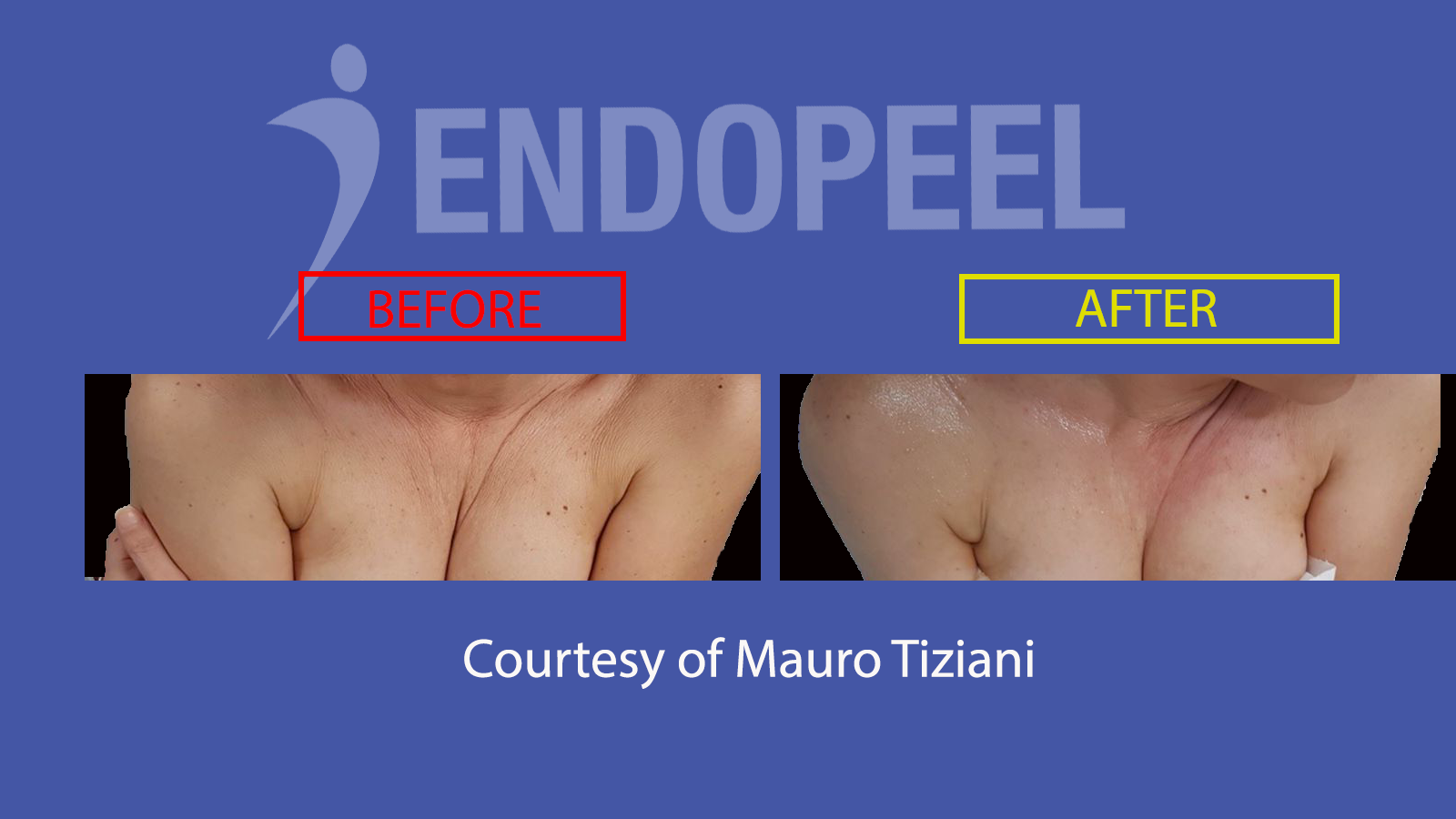 Décolleté
Skin folds & wrinkles
are ugly and Endopeel is useful as it stretchs all the folds of the skin and cutaneous superficial muscles of the décolleté with same effect as if a shirt is ironed with amidon.