Advantages & Benefits of Endopeel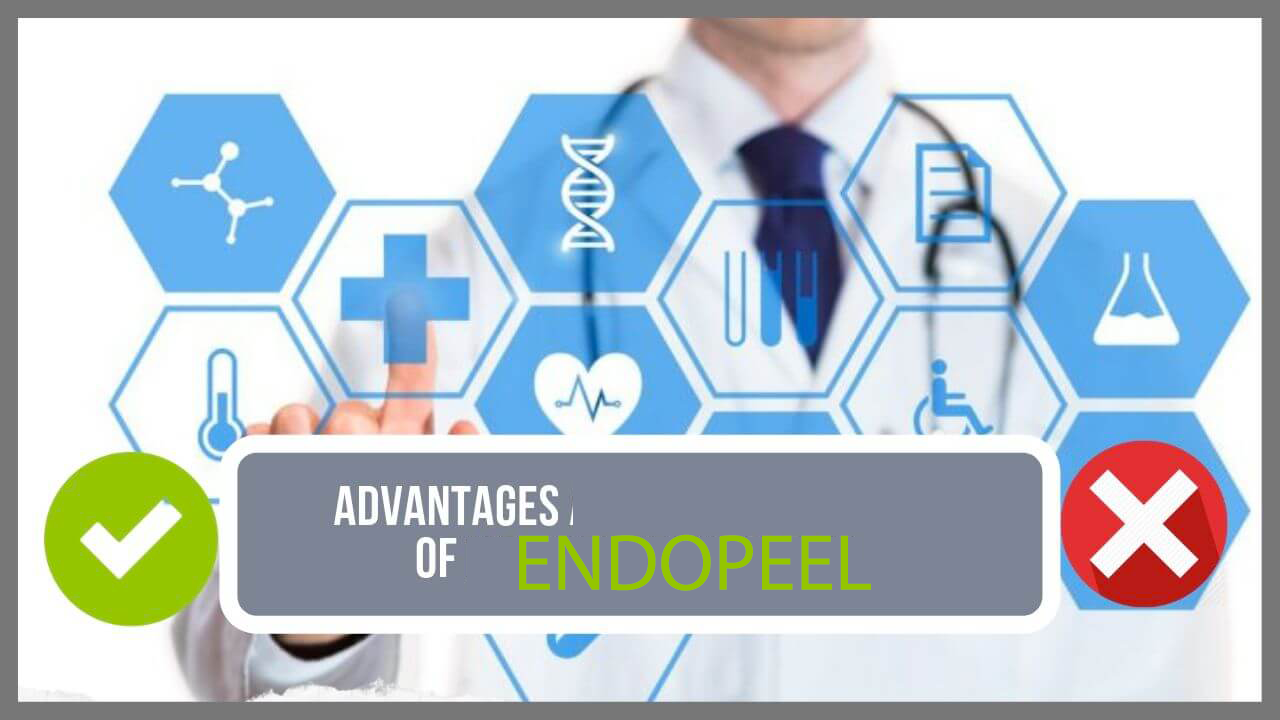 Endopeel techniques consist of reshaping and repositioning soft tissues by non-invasive methods, keeping same mass and same volume of such tissues before and after treatment.
Such techniques are 3D, can be medical or surgical or mixed and lead to immediate results. Dr.Alain Tenenbaum and Sir.Mauro Tiziani from Switzerland are the Inventors.
Non-Surgical Medical Lifting, what is Endopeel?
It is a medical lifting method that reduces sagging applied in various parts of the face and the body, especially in the face and neck area, which is increasingly used in Europe and America in recent years.
Phenic acid is the active ingredient of Endopeel, which provides a patented product that increases muscle tone and reduces sagging and wrinkles as a result of tension on the skin.
Advantages of Endopeel Techniques in Face Neck Applications
Quickly or Immediate Results

Endopeel applied to Face & Neck achieve immediately results, 1/2 h after treatment.

Duration

1 month after 1st session
3 months after 2 nd session
6 months after 3 rd session
from 6 months to 1 year after 4 th session

Helps Surgical Lift last longer

Endopeel is the best non surgical method to help surgical as non surgical facelifts( if done with Endopeel) to last longer.

Alternative to Botulinum Toxin

ENDOPEEL technique is an alternative to Botulinum toxin injection by effecting without paralysis of muscles , especially in the 1/3 lower part of face.

Alternative to Skin Tightening Devices

ENDOPEEL technique is an alternative to methods that provide skin tightening by chemical means. Changes in muscles with endopeel are almost completely restored.

Absence of Risks

Endopeel offers a significant advantage in reducing wrinkles as well as avoiding painless sagging without surgical intervention. The absence of risks such as scarring, necrosis, nerve damage during surgical operations or the fact that a lifting effect made by the operation continues for a very long time provides a very comfortable use. In addition, the return of the effect after a while is an important gain compared to surgery.

Facial Expressions are not lost

Another important advantage is that the muscles in the applied areas do not become immobile like the facial expressions are not lost.

Flexibility in the Schedule

As a result of the endopeel application, the effect starts to occur in as little as 10-30 minutes. After the application, the effect lasts for 6-8 months. At the end of this period, since it is completely backward, consecutive applications can be performed easily for years. As a result of sequential applications, the duration of action of Endopeel is prolonged. Another application approach is maintenance therapy with several low-dose of Endopeel every two months. Thus, positive effects are ensured to be continuous.
Benefits of
Endopeel
Endopeel gathers sagging skin and decreases wrinkles.
The most frequently safest done non-surgical face & body lift is Endopeel.
Endopeel is too a skin cleansing and  gives a skin and/or muscle ironing effect .
Endopeel is the dream to get a youthful and vigorous expression.
Reknown dermatologists claim that Endopeel minimizes the size of the pores giving the skin a clean and clear texture.
Renews the Skin Texture
giving Radiance, which is a plus for smokers skin
Provides Firmness & Tightness